Please visit www.medicare.gov/acos.html or call 1-800-MEDICARE (1-800-633-4227) (TTY users should call 1-877-486-2048) for general questions or additional information about Accountable Care Organizations.
Patient Centered Care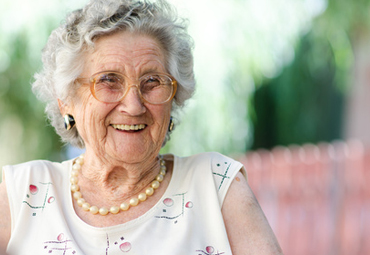 Welcome to your Medical Home
A medical home is an approach to providing total health care. With your medical home, you will join a team that includes health care professionals, trusted friends or family members (if you wish), and most importantly you. Patient centered care is a way of saying that you, the patient are the most important person in the health care system. You are at the center of your health care.

Primary care physicians handle more than just vaccines, treating sore throats, tummy aches, and doing school physicals. Your primary care physician is highly trained and has obtained a vast amount of knowledge to care for all his patients with a wide array of problems and conditions such as high blood pressure, diabetes, elevated cholesterol, back pain, memory loss, developmental and behavioral problems, heart disease, obesity, asthma and more.
Learn more
Close
Many Optimus Healthcare primary care practices are Patient Centered Medical Home recognized or are working towards acquiring that designation. This designation is awarded by the National Committee for Quality Assurance (NCQA), a non-profit organization dedicated to improving healthcare quality. You the patient are at the center of everything we do, to ensure that your care is coordinated throughout the healthcare system and that you receive high quality care with the optimal health outcome.
Search our physicans directory and find the right physician in your area
Helpful tools to help you find the answers you need.
Healthcare team members strive to know you and your preferences regarding your care.
Primary Care Provider & Specialists
Choosing your Primary Care Provider
What do the people you trust say?
You can ask people you trust about the doctor you are considering. A doctor whose name is mentioned often might be a good possible choice. Your friends can tell you about their experiences.
Board Certification
You want a physician who is well-trained and competent. Board certification lets you know that your doctor has completed a minimal requirement of education and training. More than 95% of Optimus Healthcare Partners Physicians are board certified.
The Health Team
Often, physician's offices will have physician extenders such as nurses and physician assistants who are part of the team that cares for you. Such teams can be beneficial for your care if they have more time to spend with you.
Your Visit to a Specialist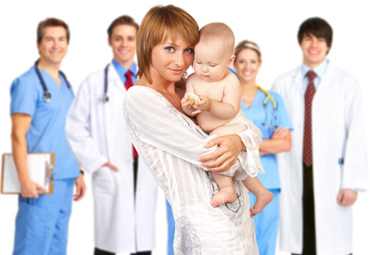 For your visit to a specialist do you have a referral from your PCP?
Do you have the necessary information regarding any preliminary diagnostic tests to share with him or her?
Will your insurance cover the cost of your visit and any tests that may be ordered by the specialist?
Is the specialist subspecialty certified if appropriate?
Use of "point of care" analytics and clinical support tools.
What does your primary physician suggest?
Is the suggested specialist a member of Optimus Healthcare Partners?
If so, flow of your information may be smoother.
Have my PCP and the specialist successfully shared care before?
Will the specialist provide all of my care for this problem?
Use of "point of care" analytics and clinical support tools.
What are the specialist's credentials?
Is the specialist board certified?
What to look for in an
up-to-date Medical Office?
Remembering that quality is measured by you, the characteristics in a medical office you should look for are from your view:
Respectful & Organized
Treat you as they would treat themselves
Accept that your time is as valuable as theirs
Provide privacy and confidentiality
The office supports an electronic patient registry or an electronic medical record
Accessible & Safe
Office access is easy
Telephone calls are answered promptly
Prescriptions are printed, emailed or faxed
Office personnel are trained in their tasks
Timely
Appointments are available when you need them
Information such as lab test results come to you quickly
The office is always ready for you with information available as needed