Who We Are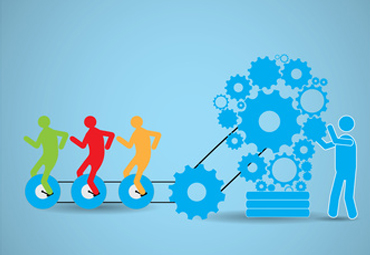 An Accountable Care Organization (ACO)
Optimus provides the platform for various providers of health care (primary care physicians, specialists, and hospitals) to work closely together in delivering improved quality, lower costs, and improved experience to Medicare Fee-for-Service patient populations and Commercial Populations. In order to reach these goals the providers become both clinically and financially integrated. They agree to share specific structures and processes. Clinically, the ACO provides new protocols, technology and resources that allow for improved patient access to care, care coordination, and compliance with evidence-based guidelines. The providers in an ACO embrace new workflow and measurement processes that drive improved patient outcomes.

Optimus is focused on affordable, high-quality care. Optimus Healthcare Partners provides the organizational platform where independent physicians work together to provide Medicare Fee- for-Service patients and Commercial patients the right care, at the right time, in the right place, and at the right cost. Optimus Healthcare Partners is in the process of enrolling physicians from the combined 650 physician membership of VISTA and CJPN, but we are looking to quickly expand throughout New Jersey to include physician groups committed to the core mission of transforming healthcare delivery.
Learn more
Close
Optimus physicians are focused on patient-centered principles of improved access to care, whole person orientation, evidence-based care, enhanced care coordination, and new compensation models rewarding good patient outcomes to lead the way in health care transformation. In these difficult economic times it is important for physicians to bring true health care value to their patients and the employers who provide healthcare benefits. For physicians who wish to remain independent, we offer an alternative to the absorption of their practices by a hospital system or a larger group.
There are numerous hospitals, integrated delivery systems, multispecialty groups and health plans experimenting with new compensation models that attempt to drive quality through aligned incentives. Optimus Healthcare Partners provides a high quality vehicle to protect physician and patient interests, while still providing value in the health care systems of tomorrow.