Why Join Us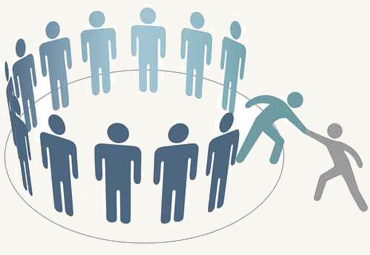 Why participate in an ACO?
And why the Optimus Healthcare Partners ACO?
Fee-for-service contracts reward physicians to perform volume and have no recognition for the patient's quality, cost or experience. The health plans and purchasers of healthcare are demanding new compensation arrangements that reward value. An ACO provides the infrastructure to document and improve your performance along with the resources to maximize reimbursements in these new contracts. Those physicians not involved in ACO's will likely see continued reductions in fee-for-service reimbursements.

Of critical importance will be choosing the ACO that displays a competent/ experienced infrastructure, physician-driven governance, and a culture that embraces change instead of protecting private agendas. The Optimus ACO was developed by physicians, for physicians, and has brought together an experienced team of professionals. All critical programs and components have been aligned including the Patient-Centered Medical Home (PCMH) model of primary care redesign. Optimus Healthcare Partners will not only represent you but help you thrive in the new performance-driven healthcare systems.
A Transformative Model
Optimus is a Transformative Model to make the patient experience in our network an excellent one by helping you develop the tools for Care Transformation, Population Oversight, and the Delivery of Quality Care. We endeavor to achieve this by following evidence-based medical guidelines, increasing communications by all participants of the healthcare team including the patient, optimizing chronic care clinical pathways, and avoiding readmission and medical errors.

Optimus will supply the Information Technology, Infrastructure, Medical Management expertise, and Care Transformation Support to allow your practice to be part of the new healthcare compensation environment and thrive within it. Optimus has secured strategic partners who understand that a physician governed entity is necessary for success.
Learn more
Close
Optimus has a proven health care executive team, drawing from two IPAs, Vista Health System and The Central Jersey Physician Network, who have done well in risk contracting in the early 1990s, maintained enhanced fee-for-service agreements and developed upside pay-for-performance agreements and distributions over the past 5 to 7 years, and developed novel care coordination programs to help in the transition to Patient Centered Medical Home. Our IPA's have helped practices become Patient Centered Medical Homes and have the most NCQA certified PCMH's in this part of the state.

Optimus is committed to bringing this care transformation process to you as a member of our network to ensure your success in this endeavor. Join us on our journey.

An accountable care organization that is successful needs to maintain referrals within our network of participating specialists. An accountable care organization that is successful will also decrease the need for excessive or unnecessary consultation and testing around the individual patient, but through population oversight identify those Medicare Fee-for-Service patients and Commercial patients who do require specialist services that currently are not receiving them.